How our nature based solution work?
Our technology is based on the biological, chemical and physical principles and processes of natural wetlands. 
More specifically we design our nature based solutions as hydroponic systems, using phytoremediation to remove contaminants from the water. 
In this process plants and the plant-microbe interactions in the lower surface of the floating island remove, absorb and allocate contaminants from the water while supporting other natural processes in the water body such as denitrification and sedimentation.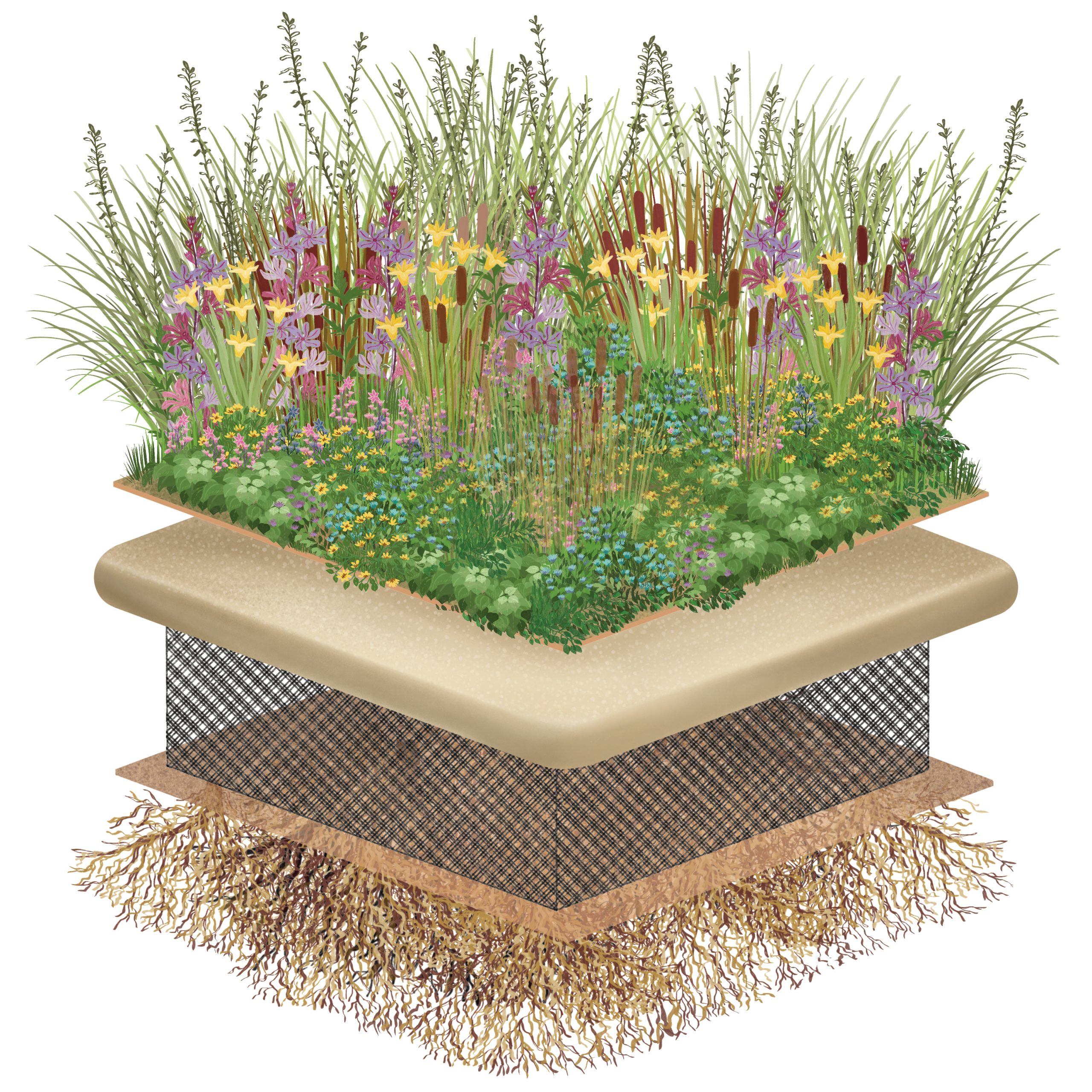 How our SMART system work?
EcoSmart – Using data and analytics to power a green transition
EcoSmart is a creative technology with appropriate automation – creating truly sustainable water systems. (Em)powering a new paradigm – towards a future of regenerative water systems through data enabled regeneration, while creating transparency and visibility, and this is extremely important, because
YOU CAN´T MANAGE IT – IF YOU DON´T MEASURE IT
So … in short EcoSmart help our customers to monitor and manage their water systems, wherever needed, using:
IoT integration

Connectivity platform for data management

Real-time monitoring data transmission

Early warning system

Flow sensors

Monitoring in-situ water quality parameters

Remote monitoring sensors

Cloud based software system offering highly customized solutions.

Software as a service

Sensors easily adaptable everywhere

Sensors adaptable to solar power technology
The floating islands are biomimetically designed and function without the use of chemicals, fertilizers, physical filters or energy supply. All our solutions are scalable and can be customized to your needs. 
Contaminants that have been remediated using phytoremediation or plant-assisted bioremediation include: